"MR. LOBO HOLIDAY BASH" POSTPONED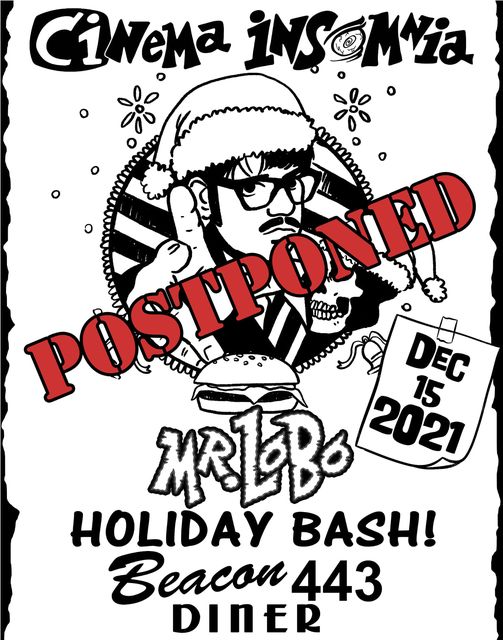 Greetings Insomniacs and friends;
Due to unfortunate and unforeseen circumstances, we are sorry to say that the "Mr. Lobo Holiday Bash" at the Beacon 443 Diner in Lehighton, PA scheduled for December 15th has been postponed. We are currently working with the owners now to reschedule this cinema shindig later this month. With extra time to prepare, we plan to make our bash even better!!!
We know that when the new date is announced that there may be some folks who can not attend, so we are offering the choice of a full refund for your ticket purchase or we can roll your tickets over seamlessly to the rescheduled bash. Please reach out to my assistant, Wendy Sews at mswendysews@gmail.com if you want a full refund. If we do not hear back from you, we will automatically roll your tickets to the new event date.
Thank you for your continued support and Happy Horrordays!!
Sincerely;
-Mr. Lobo