ANNIVERSARY MARATHON PRESS RELEASE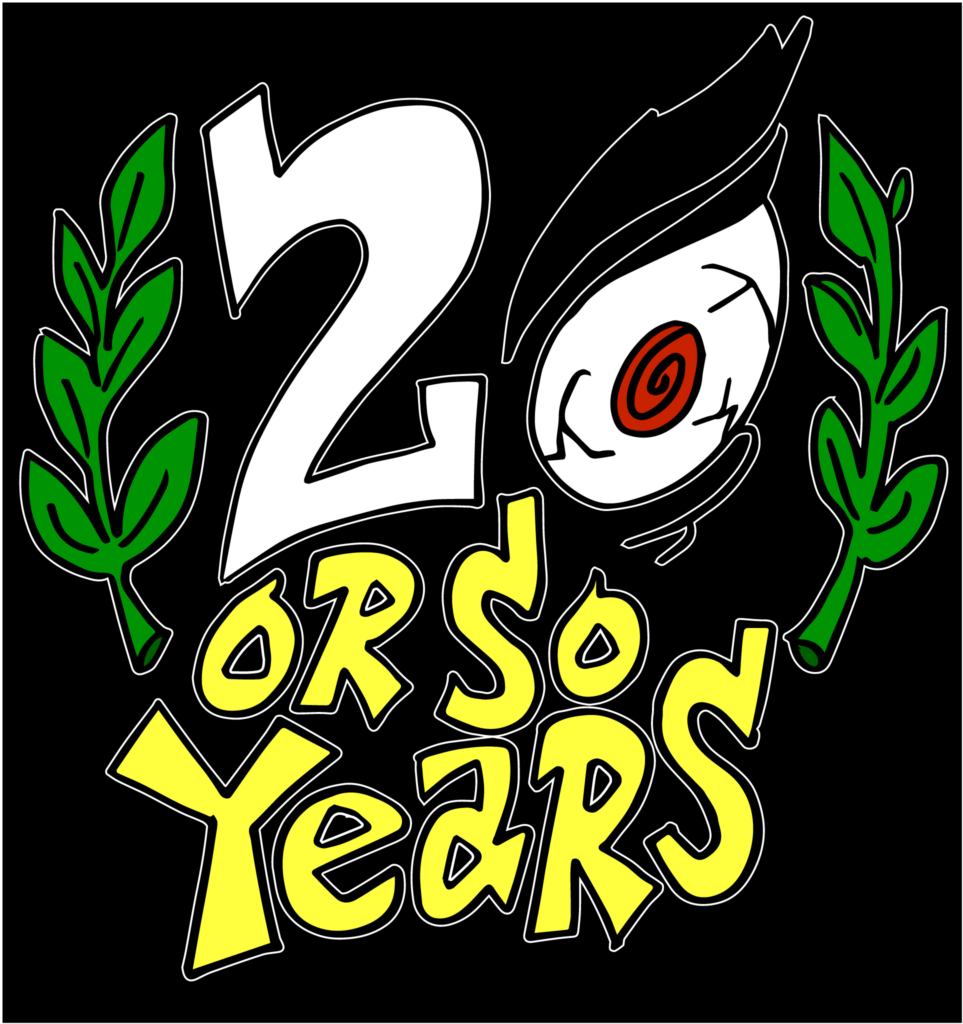 Award-winning television series CINEMA INSOMNIA celebrates 21 years with a 10-day Twitch marathon!
July 25th, 2022 – Paradise, PA – Beginning on July 27th at Midnight EST award-winning horror host MR. LOBO will be hosting a 10-day Twitch stream in celebration of the 21st anniversary of the award-winning syndicated television series CINEMA INSOMNIA from the OSI Studios in Paradise, PA. The stream will be simulcast on the Cinema Insomnia (https://www.twitch.tv/cinemainsomnia) and OSI74 (https://www.twitch.tv/osi74tv) channels.
Originally produced in Sacramento, California, CINEMA INSOMNIA has survived over two decades thanks to the tireless dedication of its host, MR. LOBO. "We have to continually reinvent ourselves," said Mr. Lobo, "Whether it's social media, live streaming, or virtual reality, the tools and platforms for connecting with and growing your audience are constantly evolving and it's been fascinating to see how we have been able to use technology to build an even stronger connection with our fans." Most recently, Mr. Lobo has introduced "The Televisor" on his Twitch streams, a television set built to allow his fans to visit the studio from the comfort of their own home.
The stream will launch by premiering a brand new episode, "Children Shouldn't Play With Dead Things", based on the 1970's cult-classic Bob Clark horror film. The episode features Jessie Seeherman, Dixie Lobo, Joe LaScola, horror host Sally the Zombie Cheerleader and Roxanne Guarino, plus an interview with Terry Kiser of "Friday the 13th: Part VII" and "Weekend at Bernie's".
The stream is likely to extend past the 10 days as surprise cut-ins and special guests are added throughout including Crystal Quinn and Justin Silverman on August 6th. A trailer for the episode is available on Cinema Insomnia's Youtube page or via the following link: https://youtu.be/TIbauFe_xoA
Cinema Insomnia has been syndicated and aired weekly in markets across the country, including San Francisco, Cincinnati, Cleveland, Modesto, Buffalo, Kansas City, Munroe, Norfolk, and Madison. The show has been delivered to over 45 million households via broadcast television and has also been distributed on various online platforms, including Bittorrent, Roku, YouTube, Twitch, and Mr. Lobo's own internet network, OSI74 (www.OSI74.com).
Cinema Insomnia is also distributed by DVD through Alpha Video, the leading manufacturer and marketer of budget-priced classic movies and television shows on DVD, with almost 30 Cinema Insomnia titles available through the distributor online and in stores throughout the country. Mr. Lobo is also a regular guest on the legendary late-night radio show, COAST TO COAST AM with George Noory, cast member of James Rolfe's 'Angry Video Game Nerd' Youtube channel CINEMA MASSACRE, and co-host of The Sleepless Knights Podcast with Paul Sanders of Bestow.
For more information visit OSI74.com, CinemaInsomnia.com or contact Mr. Lobo's assistant, Miss Wendy Sews, for interviews, questions and bookings at mswendysews@gmail.com